No matter what the ages are for your family members, or how many there are, you will want to make sure that your kitchen is as welcoming and family-friendly as it is stylish and functional.
Here at Xpert Granite, we have a few ideas for creating a space that works for the whole family.
Open floor plan
An open floor plan will allow you to feel like part of the action while you're preparing family meals and gatherings. You can see and communicate with others in adjacent spaces, letting everybody be a part of the action.
Island Living
An island or a peninsula offers plenty of space for seating. It also lets kids spread out while doing homework, crafts, eating, or just hanging out while dinner is being made. If the floor plan allows, incorporate two islands. Reserve the island closest to the cooktop for food prep. The other island can be used for homework, playing games, or a gathering spot while you put the finishing touches on dinner.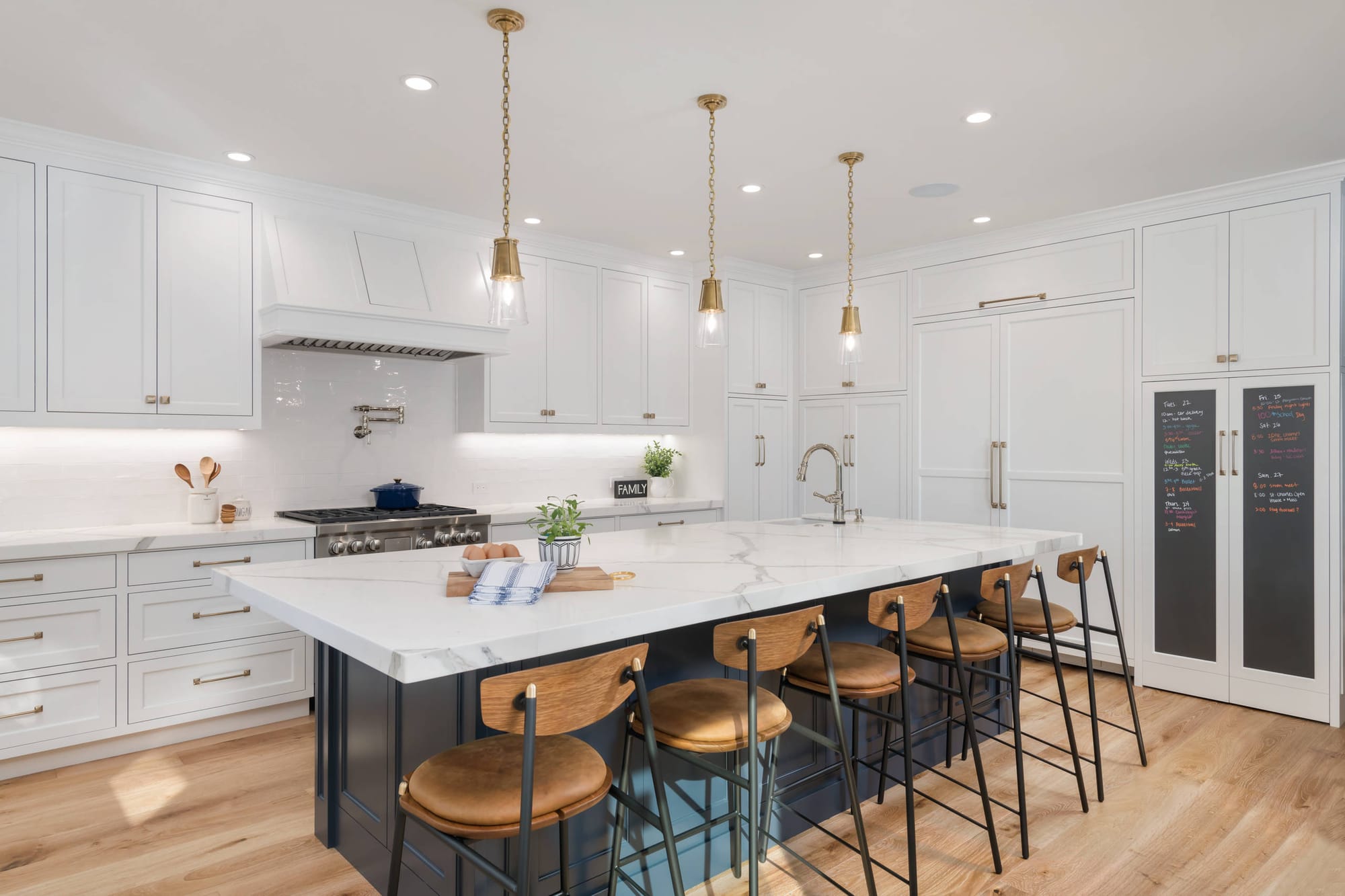 Fuss-free countertops
Easy to live with countertops are an absolute "must" in a family-friendly kitchen. Make sure you choose a countertop that's durable and easy to clean. Go with a countertop material that resists fingerprints, such as leathered granite or polished natural stone. At Xpert Granite, we're glad to help you pick the surface that works best for you and your family. From virtually bullet-proof Neolith and ultra-durable Quartz to the most beautiful Granite that are easy to live with and care for, we can show you all of the options.
Contact Us Today for a Quotation.